https://www.dailystar.co.uk/news/latest-news/668993/serial-killer-French-Maddie-murder-Brit-family-Alps-police-killings
Suspected SERIAL KILLER charged with 'French Maddie' snatching linked to Brit Alps murders
A SUSPECTED serial killer charged with snatching a "French Maddie" is being linked to the chilling murder of a Brit family in the Alps.
By Kate Nelson / Published 22nd December 2017
Police believe Nordahl Lelandais abducted nine-year-old Maelys de Araujo from a wedding in the village of Pont-de-Beauvoisin in August.
Her disappearance bears a remarkable similarity to that of Madeleine McCann, who vanished in Portugal in 2007.
And fears are growing that Lelandais has been responsible for a string of killings in the mountainous region.
Police are re-examining the roadside massacre of Surrey engineer Saad Al-Hilli, his wife Iqbal, and her mother, Suhaila Al-Allaf.
The trio were shot dead in a layby near Annecy in 2012.
Sylvain Mollier, a French cyclist who was passing by, was also killed in the bloodbath.
The Al-Hilli's two daughters, Zainab, and Zeena, both survived.
Chambéry prosecutor Thierry Dran said Lelandais could be responsible, adding: "We're going to look at all disturbing disappearances that have taken place."
Ex-soldier Lelandais is also accused of murdering off-duty corporal Arthur Noyer, who vanished while hitchhiking in Chambéry in April.
Lelandais was arrested in September and was this week charged with abducting Maelys, who is still missing.

Max

Slayer of scums





Join date

: 2011-08-23



https://www.rtp.pt/noticias/mundo/suspeito-no-caso-maelys-formalmente-acusado-noutro-caso-de-desaparecimento-em-franca_n1047590
Suspect in the Maëlys case formally charged in another case of disappearance in France
Lusa 20 Dec, 2017, 16:59 / Updated on Dec 20, 2017, 17:03| World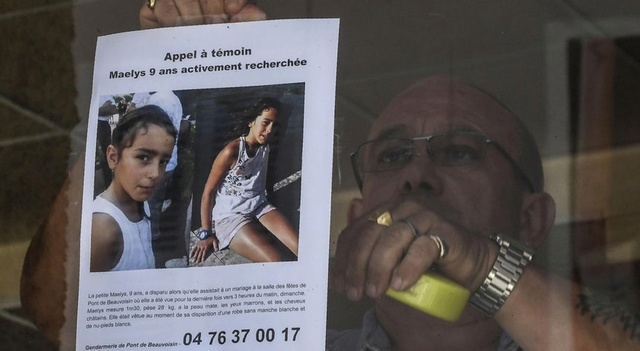 Frenchman Nordahl Lelandais, suspected of killing French-French mother Maëlys in August in southeastern France, was formally charged with the murder of a missing soldier in April, the Chambéry prosecutor said in the same region.
According to prosecutor Thierry Dran, the prosecutor's office relied on "serious and consistent evidence" provided by wiretaps on the suspect's phone and by the presence of his vehicle at the military's disappearance site in Savoie, a mountainous region bordering Italy.
Nordhal Lelandais admitted his presence there, but contested all the facts attributed to him.
The DNA of the missing soldier, Corporal Arthur Noyer, was identified on Monday in a skull found on September 7 on a walking trail, the prosecutor said at a press conference.
The accused, a 34-year-old former dog trainer, was in police custody under the new investigation.
New searches will be carried out around the place where the skull was found, as weather permitting, said the prosecutor.
Lelandais had already been formally charged with the murder of nine-year-old Maëlys, who disappeared during a late-August wedding in the south-east of the country, but the case remains unveiled, denying him any involvement.
After their formal indictment, investigators will "look into all the disappearances in the region," Dran said.
"This will happen in the context of another case and another case," he added.

Max

Slayer of scums





Join date

: 2011-08-23



---
Permissions in this forum:
You
cannot
reply to topics in this forum